Apprenticeships and Traineeships
Your career can get the kickstart it needs with JBS Australia. We offer a range of nationally recognised and certified traineeships which are fully paid qualifications delivered while you work. Our trades based apprenticeships (such as electrical, mechanical, butchery, and plumbing) are designed to support you in the development of a broad range of skills, whilst achieving a nationally recognised trade qualification.
Our apprenticeships usually last three to four years, whereas our traineeships will continue for approximately twelve months.
Cadetships

Our cadetships are geared to committed, hard working and determined people. To develop the skills required for the unique roles in our business, you will be rotated through different job functions and leadership. Our cadetships offer unique opportunities to gain work experience that may not usually be offered at other employers in areas such as International or Domestic Sales, Livestock Acquisition, and Logistics, to name a few.
Graduate Programs
We offer a small number of graduate opportunities each year to address the professional targeted needs such as electrical and mechanical engineers. Additionally, there are graduate opportunities within People and Culture (Human Resources), Legal and Finance.
As a participants in our graduate programs, you will undertake further training and relocate across varied and regional locations. The skills and experience gained will build an excellent foundation for your future career.
Leadership Programs

Our leaders drive the performance and culture of our organisation.

Our suite of global in-house leadership development programs which includes partnering with world class universities, enables us to tailor very specific programs which draws on our leaders experience to help them to grow their careers.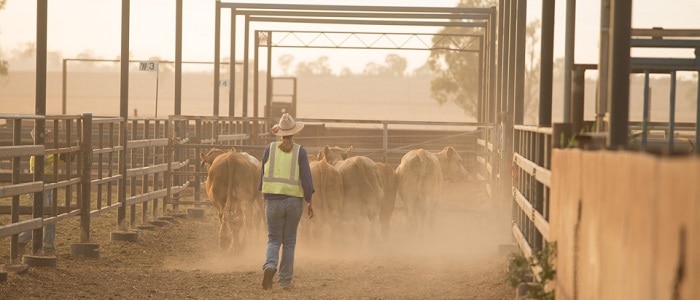 JOIN OUR TALENT NETWORK
Enter your email address to tell us about yourself. We will keep you informed about job opportunities and events that match your interests.